Sometimes the best way to relax is with a gentle rocking chair
Relaxing-Rocking-Rhythm. A gentle swaying in a chair that's contoured to the curve of your back - cradling you in comfort.
Sometimes you need to relax and unwind, sometimes a rocking chair just fits your mood, but every time it's relaxing.
Hip Therapy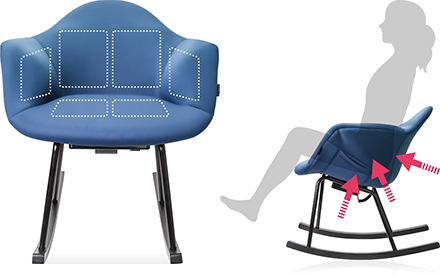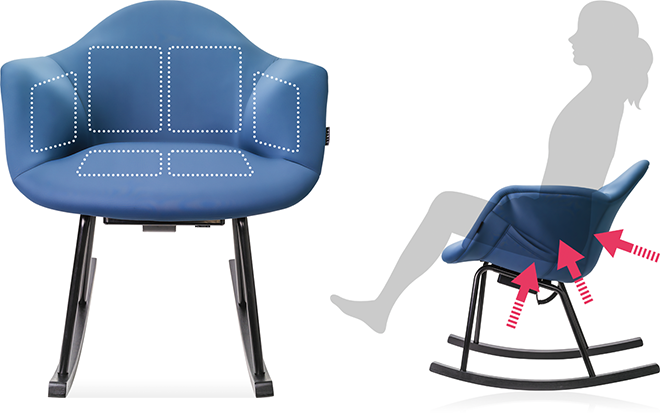 Incorrect posture puts a strain on your hips, pelvis, and lumbar. The SYNCA KAURI uses 6 compression therapy modules to massage and stimulate the left and right hips as well as the lumbar.
This massage helps reduce muscle tension and helps you maintain proper posture by adjusting the angles of the hips.
Normal Seating

Lumbar Therapy

Seat Therapy

Hip Therapy
"Full course" shot at 10x speed
Rocking movement for a gentle core exercise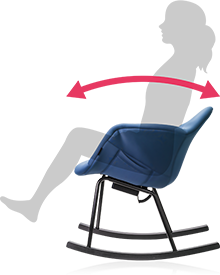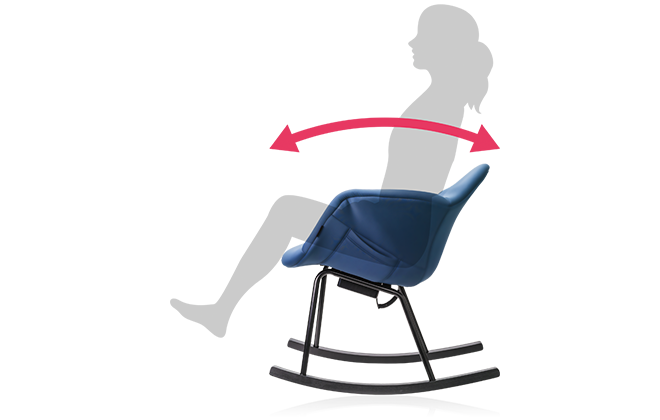 A continuous back and forth movement is a subtle and relaxing way to get more core exercise.
Core exercise stimulate the muscles throughout the trunk of the body that promote positive posture, strength, and metabolism.
The KAURI's movement stimulates the user to rock, move, and engage their core muscles gently helping them build and strengthen these regions.
Don't want to rock? No problem.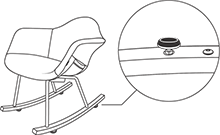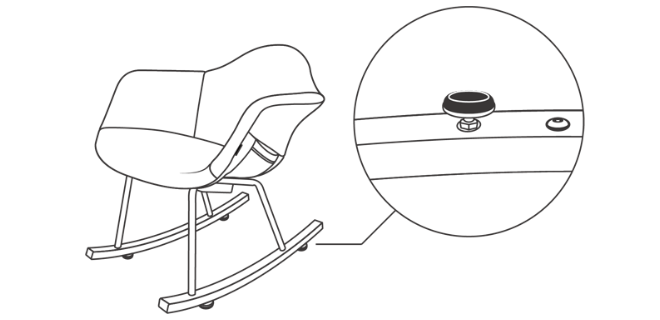 Insert the included stopper and you'll be able to secure the chair in place for a stable seating position.
4 Relaxing massage therapy programs to boost your day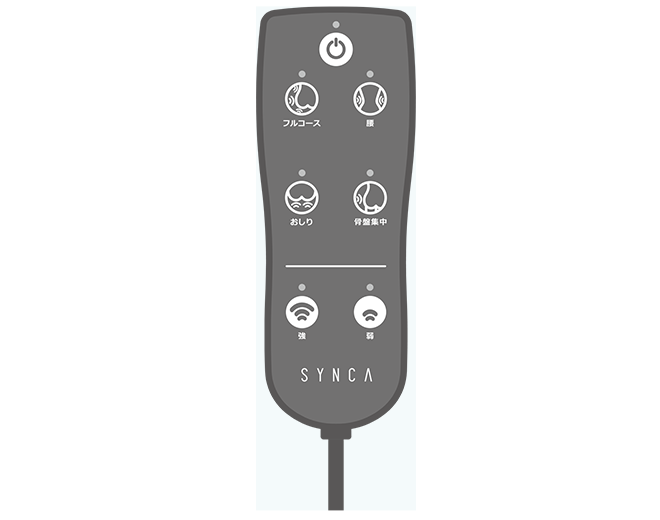 A little bit of massage can go a long way towards relaxing you by stimulating blood flow and reducing muscle tension.

Full course
The perfect blend of waist, hip, and pelvis massage

Waist course
A gentle rhythmic massage focusing on your waist

Hip course
A soft pulsing massage throughout your hips

Pelvic course
A relaxing massage throughout the pelvis that promotes joint mobility

Strong / weak buttons
Increase or decrease the squeezing massage to deliver the massage perfect for you
Product Specifications
Product name

KAURI Relax Rocking Chair BM350

Product Dimension

Approx. W640 x D700 x H670 ㎜ (W25.20 x D27.56 x H26.38 in)


Product Weight

Approx. 7.5 kg (16.55lb)

Materials

Chair legs: Wood
Chair frame: PP+iron
Seat fabric: 90% polyester + 10% spandex

Rating voltage AC adaptor?

100-220V 50/60HZ

Rated power

30W

Timer

Approx. 10 minutes

Warranty period

1 year from the purchase (only the main body)

Package contents

Rocking chair, AC adaptor, Removable stopper, Hex wrench
*This product needs to be assembled before use(Approximate assembly time: 5-10 minutes)