"The worlds mast Advanced Foot and Calf Massager"
SYNCA's cutting edge calf massage
with patented Japanese massage technology
Feel the tension melt from your legs
SYNCA foot massager is the perfect fix after a long day of walking or standing.
Prolonged walking, standing, and sitting can cause swelling and soreness in the lower legs. The Nest Plus massager will release muscle tension and improve circulation so you can feel relaxed and rejuvenated.
Effects and efficacy
Reduces fatigue, Alleviates muscle stiffness and soreness, Improves blood circulation, and Reduces swelling and inflammation in the feet
A smarter calf massager for a smarter world
Download the nestplus app onto your iphone to connect your massager to your digital self.
Depending on how you feel that day you can select the ideal treatment for your legs such as the "healing course", or choose from a selection of "customized options and courses" to create a massage that best suits your needs.
Features of the SYNCA foot massager
Patented 3D Massage Mechanism

Enjoy deep tissue calf massage at home with the worlds most advanced calf massage robot

Adjustable Calf Height

4 calf height settings to accommodate different leg lengths

Adjustable Strength

4 strength settings to find the right amount of pressure on the calf and sole of your foot

Infrared Heat Therapy

Help improve circulation by penetrating deeply into the bodies tissues
Happy legs and a happier you
The Synca Nest Plus will strongly knead your calves reducing swelling to leave your legs looking lean. The therapeutic kneading will help promote circulation throughout the calf getting rid of swollen legs in minutes.
iF Design Award Winner
The SYNCA foot massager won the 2017 IF DESIGN AWARD, the greatest design award in Germany and one of the most prestigious design awards in the world. iF receives over 5,500 entries a year and selects only the best designs in the world.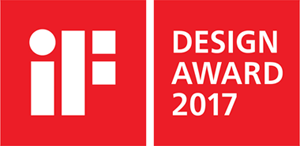 Design so beautiful you want to show it off
Its stylish design and shape matches any furniture. Place it by your favorite sofa or chair, or just use it anytime you have spare time to relax - even if you have just a few minutes.
Color variation
Beige

Red
Details
Product name

Foot massager FM212 (nestplus)

Japanese Medical Device Certificate Number

230AGBZX00023000

Voltage

AC100V 50/60Hz

Rated power consumption

Max.80W (Heater 25W)

Rated time

about 15 min.

Size

W490 x D590 x H488