Full of JOY
Transforming Heated Foot + Calf + Wireless lumbar massager
Blissful Foot and Calf Massage
Full sole reflexology foot massage coverage is coupled with gentle calf compression to deliver an effective and therapeutic massage experience.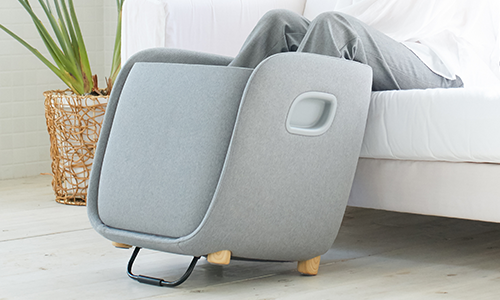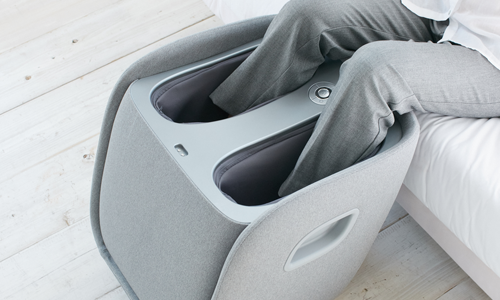 Wireless Lumbar Massage
Just lift off the lid and slide it behind you to deliver heated relaxing lumbar massage to reduce muscle stiffness in the lower back.
Wireless
2600mAh Long lasting
Lithium batteries
Heater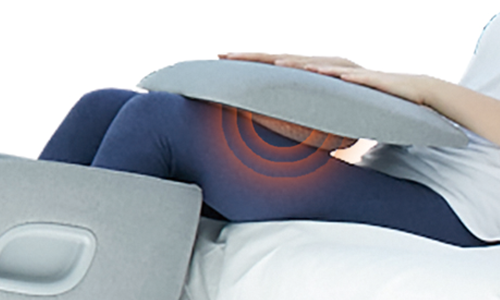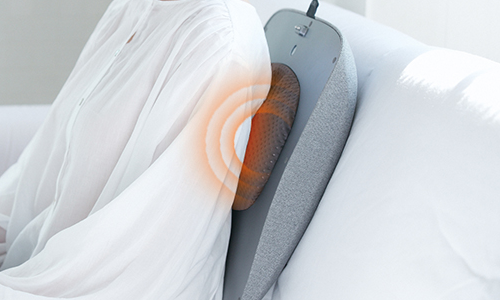 A massager hidden as an ottoman
With its tasteful modern design no one will even know it's a massager, it seamlessly blends into your living room decor.

The Most Versatile Foot and Calf Massager in the world
Japanese Shiatsu + Gua sha reflexology therapy
The specially design triple barrel foot roller delivers full foot coverage effectively targeting the Plantar Fascia muscle.
Shiatsu Calf roller

Relieving stiffness from your toes through your calves

The mechanical shiatsu roller physically massages the back of the calf to deliver muscle tension reducing massage therapy.

Gua sha roller

Effective Sole Gua sha Shiatsu

The roller gently works the full arch of the foot providing needed relief after a long day.

Shiatsu roller

Full foot coverage

The combination of Shiatsu rollers and Gua Sha rollers along the length of the foot stimulate blood flow and provide a greater area of coverage on the foot compared to other foot massagers.
Soft or Strong, we've got the foot and calf therapy you need.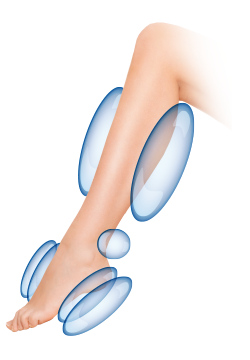 Calf Airbags
Double Airbags gently use compression therapy from both sides but can be strengthened to provide deeper compression when needed.
Foot Airbags
The foot airbags grip and further stimulates blood flow when couple with the foot roller system.
Achilles therapy
The gentle gripping heel massage stimulates Tsubo and massages your tight achilles.
Vibration + Calf and Sole heat therapy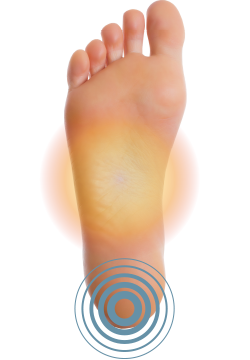 Heat Therapy
Heat penetrates deep into the tissue promoting circulation and breaking up toxins.
Vibration Therapy
Gentle rythmic vibration delivers a gentle massage to reduce tension in harder to reach areas.
Modern Contemporary Design Seamlessly
blends into your homes decor
The simple and modern design matches any types of room, the rei can be used as a stool or ottoman.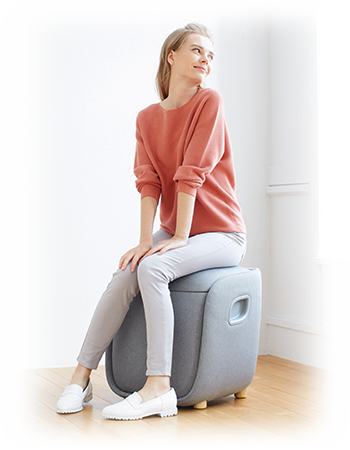 Relaxation in the home
The compact and stylish SYNCA
Foot-Calf-Lumbar-Ottoman Massager goes with most modern interiors. Place it by the sofa or chair and you can relax and refresh even if you only have a little time.
A sophisticate and compact design the SYNCA massager only requires a small footprint.
Details
Product Name

rei Foot-Calf-Lumbar-Ottoman Massager

Model

FM250

Rated Voltage

24V

Rated Power

45W

AC adaptor

100 -240V~, 50/60Hz

Timer Given

15 minutes

Battery Capacity

2600 mAh

Battery Charging Time

3-5 hours

Battery Run Time on a Full Charge

55 minutes

Product Weight

14.3KG (31.53 lb)

Product Dimension

L476 x W461 x H474 mm
(L18.74 x W18.15 x H18.66 in)

Adaptor cord length

300 cm (118.11 inch)

Materials: Fabric

PVC, ABS

Country of Origin

China

Color

Grey, Red, Blue