COMPACT HEAD SPA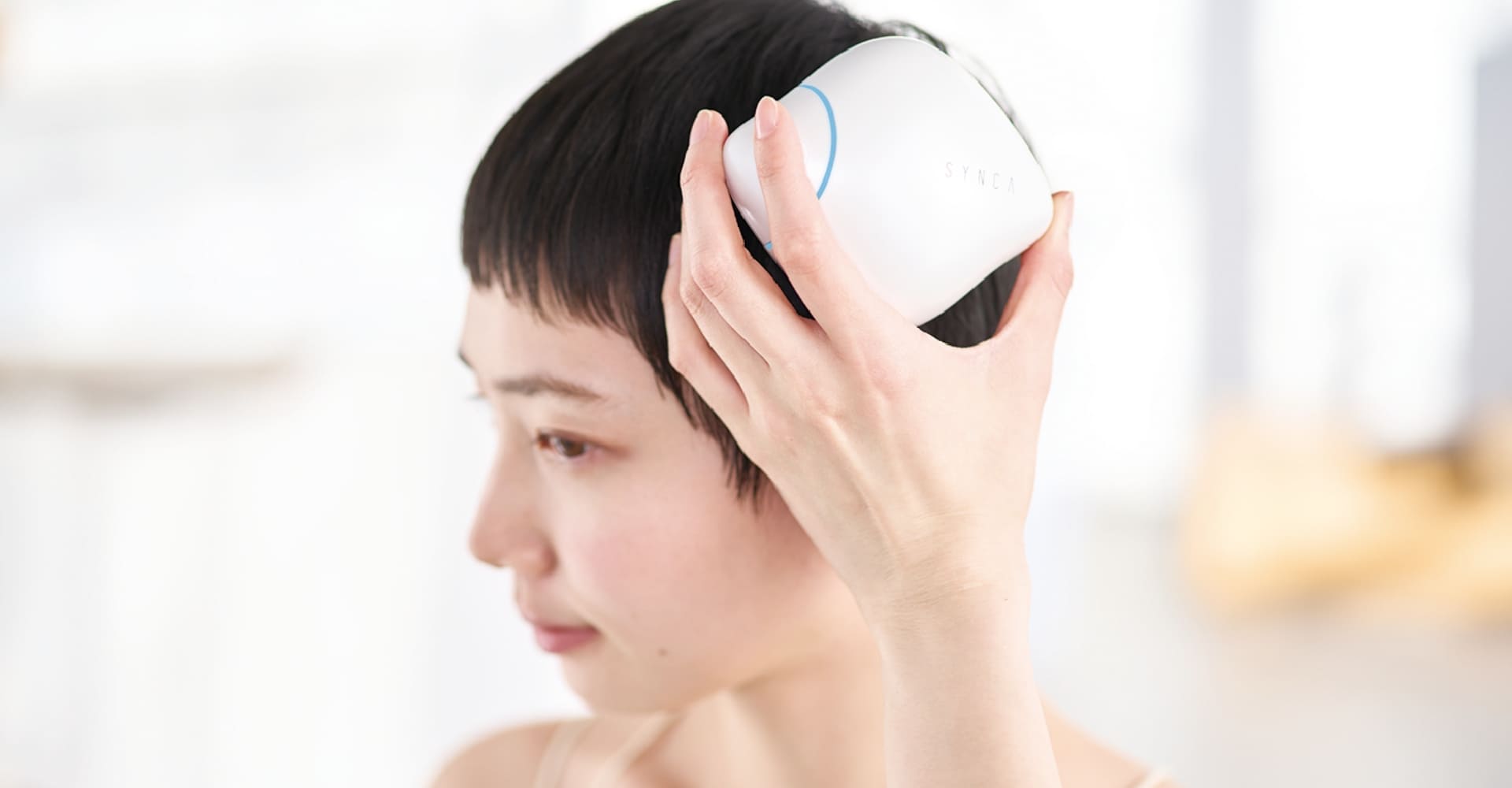 The scalp feels pleasant,
makes both the hair & expressive beauty.
Maintaining a clean and soft scalp not only contributes to the health of your hair but can also enhance the natural beauty of your facial expressions.
While visiting a salon daily may not be practical, you can still enjoy a soothing and relaxing experience by incorporating gentle scalp massages into your home care routine.
Firm grip on the scalp

The thorny silicone brushes provide a secure grip on the scalp, allowing for a comfortable and refreshing massage experience.

Dual rotation, massage your scalp.

The unique design allows for a three-dimensional rotating motion with varying heights by tilting the rotation axis.
Two brushes placed diagonally move in either direction (clockwise or counterclockwise) to provide a soothing scalp touch.
You can adjust the rotation speed in two settings for your comfort.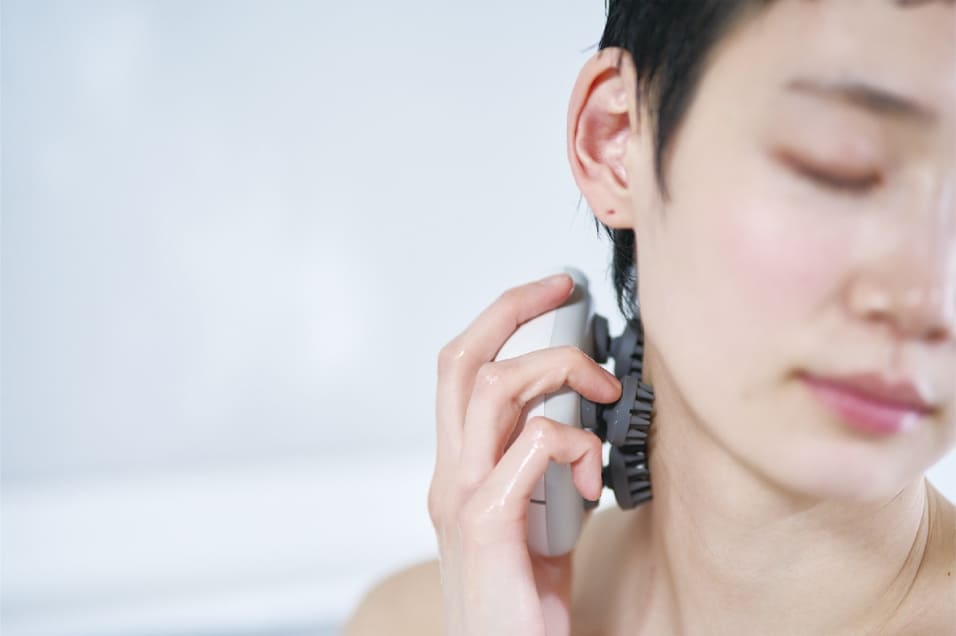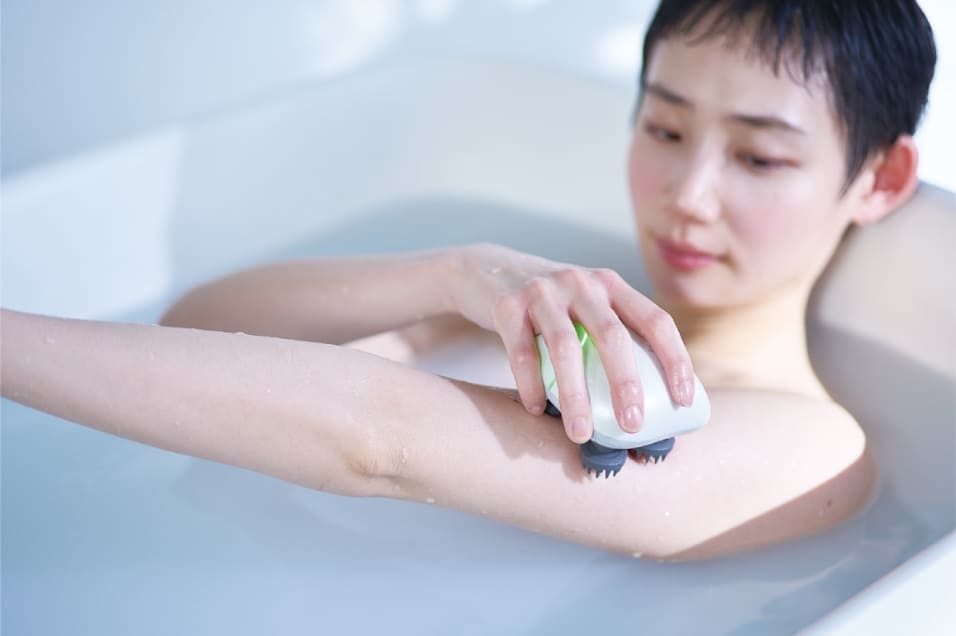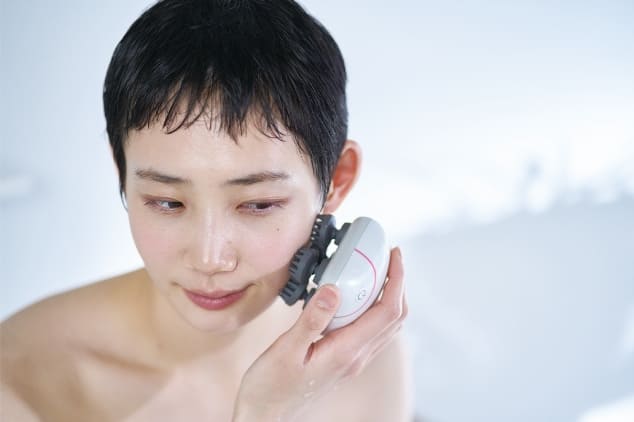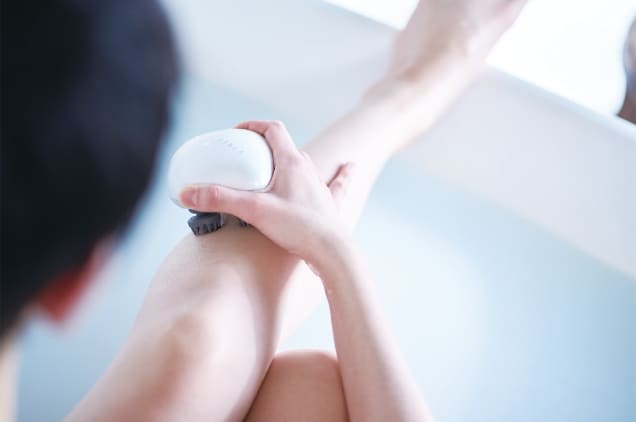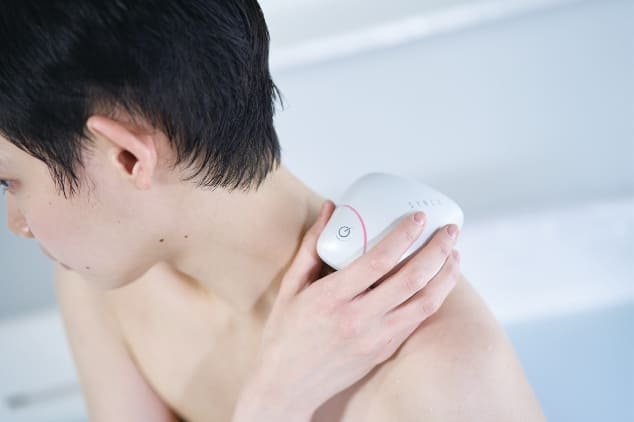 Ultimate head spa,
for the head & various body parts.
The package includes two types of brushes: soft and hard, which are interchangeable.
The soft brush is ideal for delicate areas, providing gentle care, while the hard brush is perfect for areas that require more intensive treatment.
It can be used on various body parts besides the head.
For best results, we recommend applying body lotion or moistening the skin before use, rather than using it on dry skin.
When using it for facial care, only apply it along the jawline to the temples.
Soft Brush

For gentle use on delicate areas

Hard Brush

Designed for areas requiring strong and intensive care

Changing brushes is effortless.

Simply insert and replace the brushes with ease

Gentle brush feeling

Experience the soothing touch of soft and easy-to-clean silicone bristles
Versatile usage
during hair washing and bathing
Designed with reliable waterproofing (IPX7 waterproof rating), this product can be conveniently used during hair washing and bathing.
Whether you're shampooing or enjoying a bath, it aids in effective scalp care by helping to wash away dirt and impurities from your hair and pores.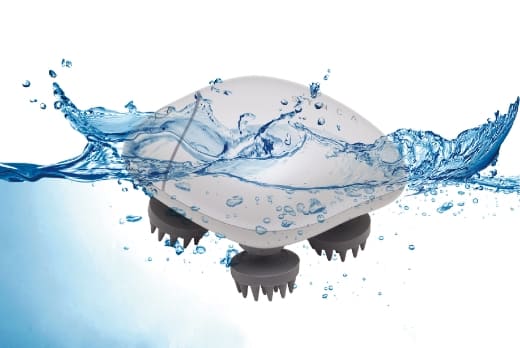 *Please refrain from fully submerging the product in very hot or cold water.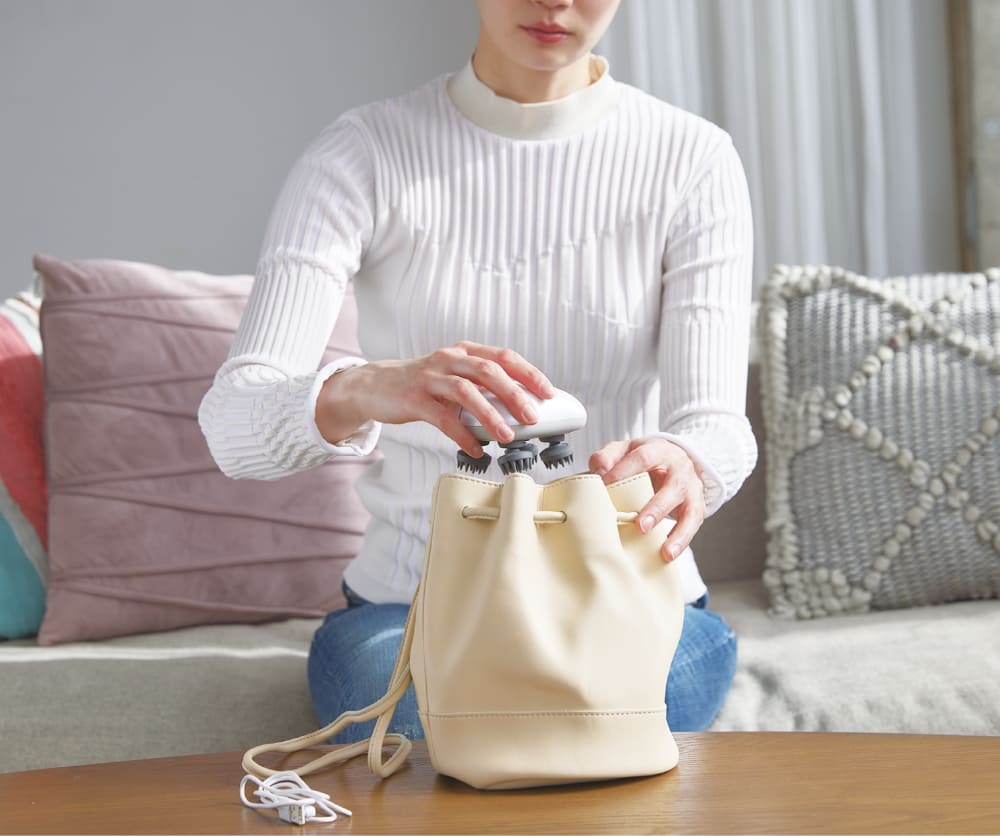 Lightweight and convenient,
always with you
Weighing just about 186g, it is as light as a smartphone, ensuring effortless portability.
The included dedicated charging cable is a versatile USB Type-A, allowing you to conveniently charge it while on the move.
Two charging cables are included, so you can keep one at home and take the other one with you when you're on the go.

*The charging cable easily connects to the main unit through a simple magnet detachable mechanism.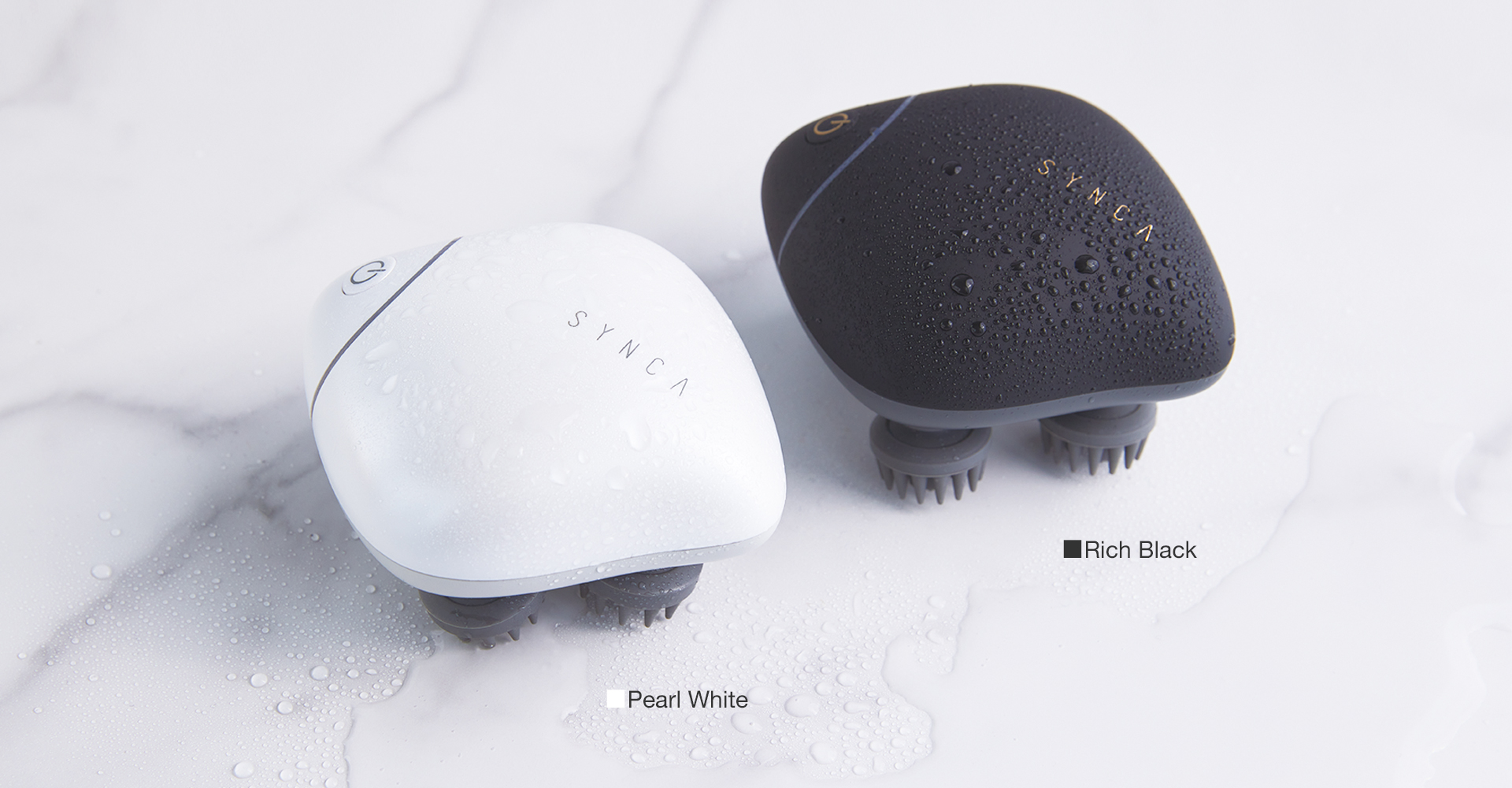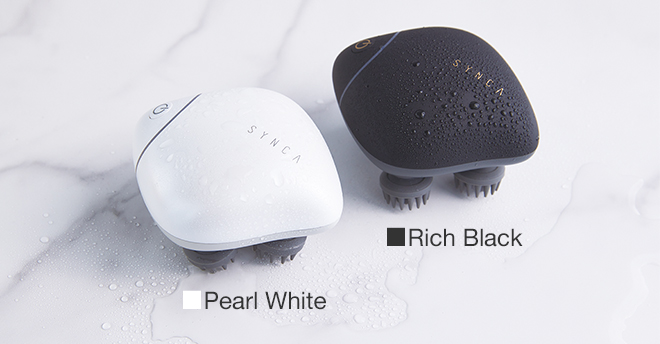 Product Specifications
Product name / model number
Compact Head Spa / HC130
Battery
3.7V 1,200mAh
Timer (Rating time)
10min
Size
W90 x D106 x H65mm (approx.)
Weight
186g (approx.)
Materials
ABS, PC, Silicone
Color

■

Pearl White

■

Rich Black
Accessories
Soft Brush x 4 pieces, Hard Brush x 4 pieces,
Charging cable x 2 pieces, User manual